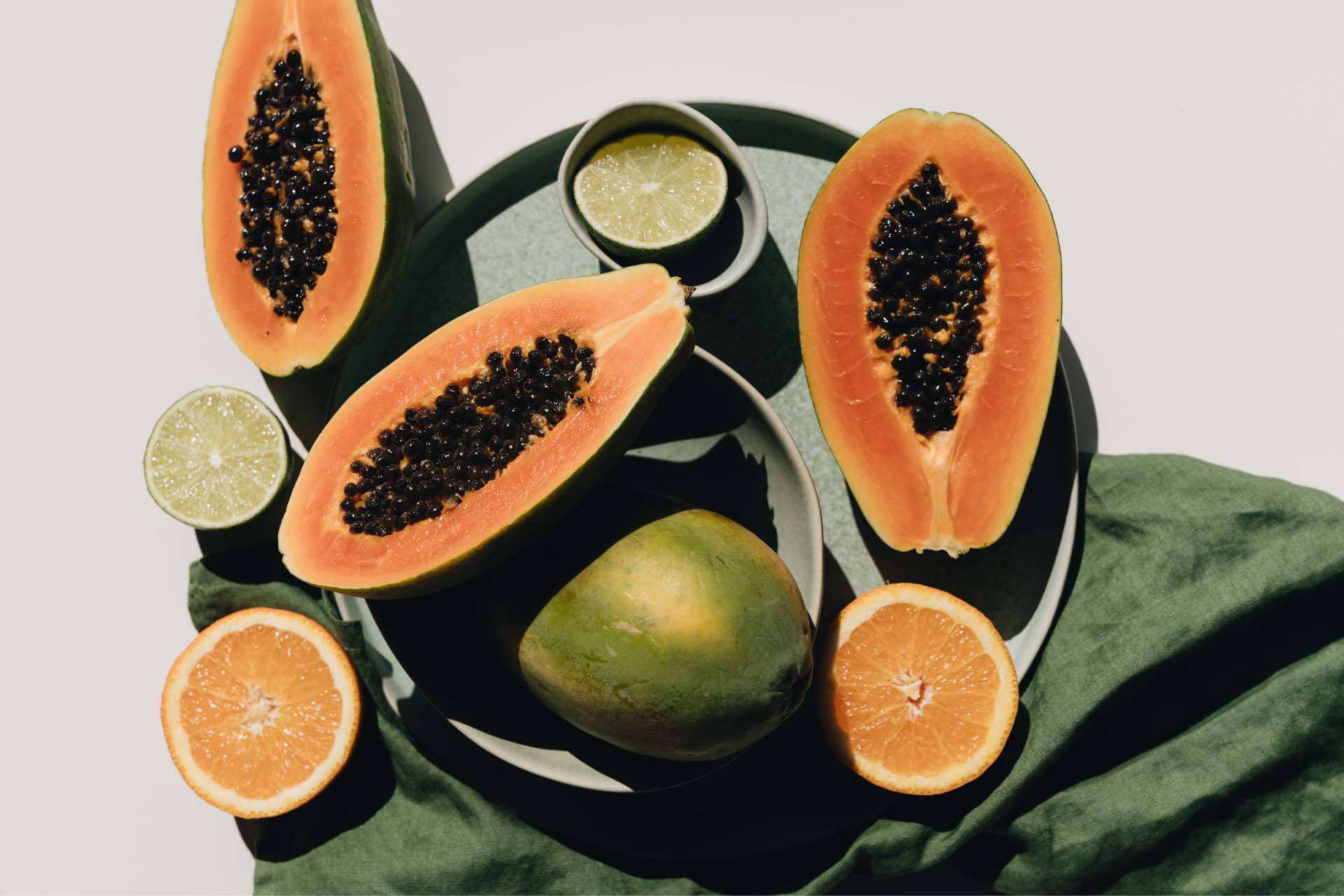 This scalp nourishing papaya hair mask will leave your locks moisturized, keep your scalp clean, and prevent breakage. This hair mask is full of nourishing vitamins, antioxidants, anti-bacterial properties, and healthy acids that penetrate deep into your scalp and strands. The papaya, raw honey, and coconut oil is the perfect recipe to add to your hair ritual.
Papaya
Papaya is a natural treatment for the hair that conditions, promotes hair growth, and prevents dandruff. It contains a large source of vitamin A which promotes the production of sebum. Sebum moisturizes the hair follicles and prevents breakage. The fruit also contains lycopene which is a powerful antioxidant known to prevent oxidative stress which can cause hair loss. According to this study, Papaya seeds have anti-fungal properties that prevent dandruff and exfoliate the scalp. It also contains folic acid which causes circulation to the scalp, thus promoting new hair growth.
Raw Honey
Raw honey has healing properties that have been used for centuries so it's no wonder it can improve the health of your hair. It can restore its luster, has antibacterial properties, and promotes hair growth. Raw honey locks in the shine due to the emollients which smooth hair follicles, and humectants which adds moisture to dry strands. Its antibacterial properties promotes a healthy clean scalp because it prevents dandruff and buildup. It has antioxidants and nutrients that reduce chance of breakage which allow your hair to grow and flourish.
Coconut Oil
Coconut contains lauric acid which penetrates hair strands and provide moisture to reduce frizz. Lauric acid also soothes dandruff because it aids dry scalp irritation.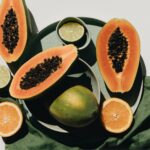 Print
Scalp Nourishing Papaya Hair Mask
Equipment
A blender

A knife

Hair clips
Materials
1

papaya

1/3

cup

coconut oil

1/3

cup

raw honey
Instructions
Cut the papaya in half, scoop out the seeds and place them into a bowl. Remove the skin form the papaya and discard. Cut the papaya into large chunks.

Place the cut papaya, coconut oil, and raw honey in a blender. Blend until it's thick and creamy.

Apply a generous amount to the hair and scalp. Let it sit for at least1 hour.

Thoroughly rinse. Shampoo, condition, and style.