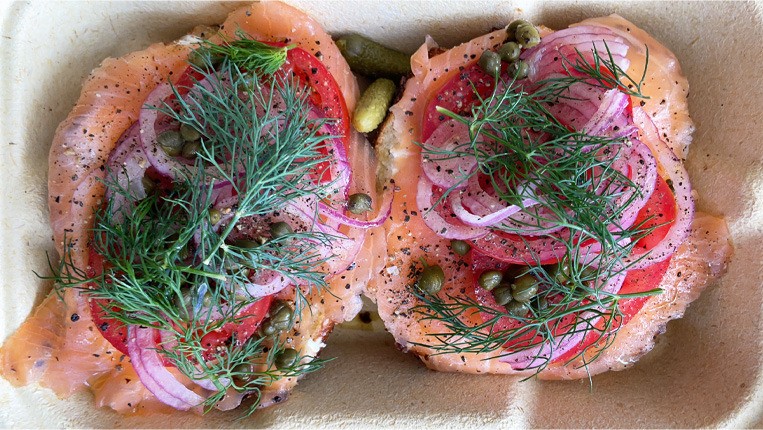 Between East Hollywood and Silver Lake, California, lies a quaint gourmet bagel shop called Courage Bagels – known for their Montreal-style bagels. The bagel shop opened in late 2020, and by 2021, they started a craze! Define craze? In March 2021, the New York Times featured them in an article titled, The Best Bagels are in California (Sorry New York). As you probably know, New York is known for having amazing bagels, so this was a big deal! After seeing countless mentions on Instagram, I decided enough was enough – I needed to see what the hype was about.
The Vibe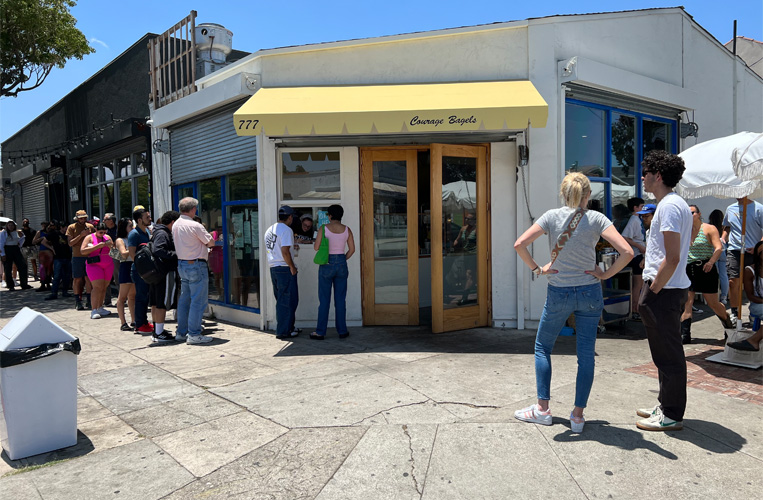 When you arrive, you will likely see a long line, and it'll take about 35-50 mins to order and get your bagel. I know what you're thinking – 50 mins for a bagel? Yes! It's worth it.
On sunny days an employee walks down the line and asks if you'd like a sun umbrella. I always opt for one to protect my skin from the sun (my esthetician would be proud :). They have the cutest sidewalk garden which is a great juxtaposition to its surroundings.
As you make your way to the window to place your order, there's a handwritten menu taped to a side window that gives you a sense of authenticity you didn't know you needed.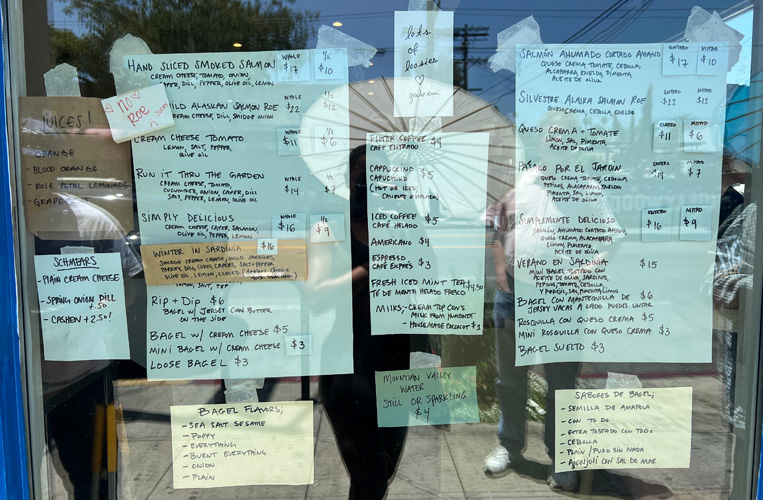 There's quaint seating on the side of the building with small cream tables, and bright yellow and blue chairs. Some have umbrellas, whereas others don't. They have water and dog bowls available your pup.
The Bagels
The bagels are insanely delicious. The exterior of the bagel is charred and has an unexpected crackle when you bite into it, while the interior is dense and chewy. It's the perfect combination! I typically order the Hand Sliced Smoked Salmon with a Sea Salt Sesame Bagel. It comes with a smidgen of cream cheese, thinly sliced smoked salmon, juicy local heirloom tomatoes, mandolin sliced red onions, a generous amount of fresh dill (which provides aromatics), salty capers, lemon juice, OVV, salt, and pepper. They also add the cutest little cornichons as an accouterment. It is perfect!
In honor of Courage bagels I decided to create my own version of chewy bagels but with homemade cream cheese. Check out the Silver Lox recipe!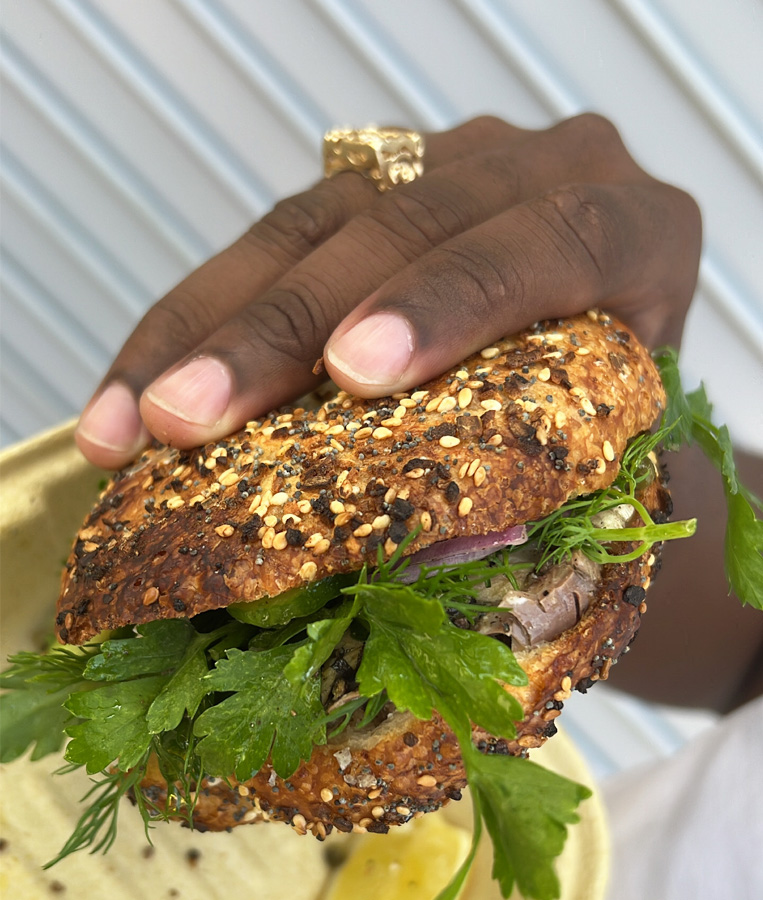 They have many other tempting bagel toppings, such as Salmon roe and caviar (when in season). My partner orders the Winter in Sardinia, which features a smidge of cream cheese, wild sardines, parsley, dill, capers, lemon, OVV, salt and pepper – served closed. There are vegetarian options, and if you're vegan, you can opt for cashew cream cheese.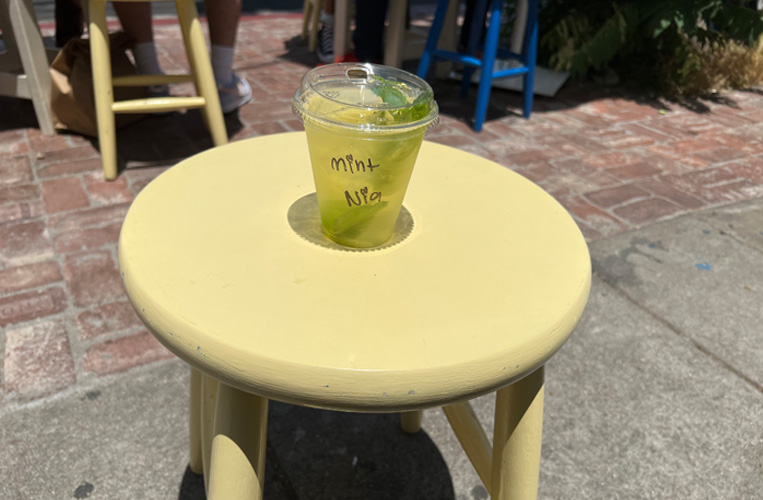 I order the Fresh Iced Mint Tea made with fresh mint, served with perfectly squared ice cubes (quality ice matters!), and and a handful of mint leaves. It's very refreshing! They also have juice, iced coffee, and drinks made with espresso.
Conclusion
This gourmet bagel shop is a true gem. The flavor and texture of the bagels is like no other. Their toppings are fresh, and the service is excellent. This place is one of my favorite breakfast spots in LA. They're open Thursday through Monday from 7:00 am to 2:00 pm. Check it out and thank me later!