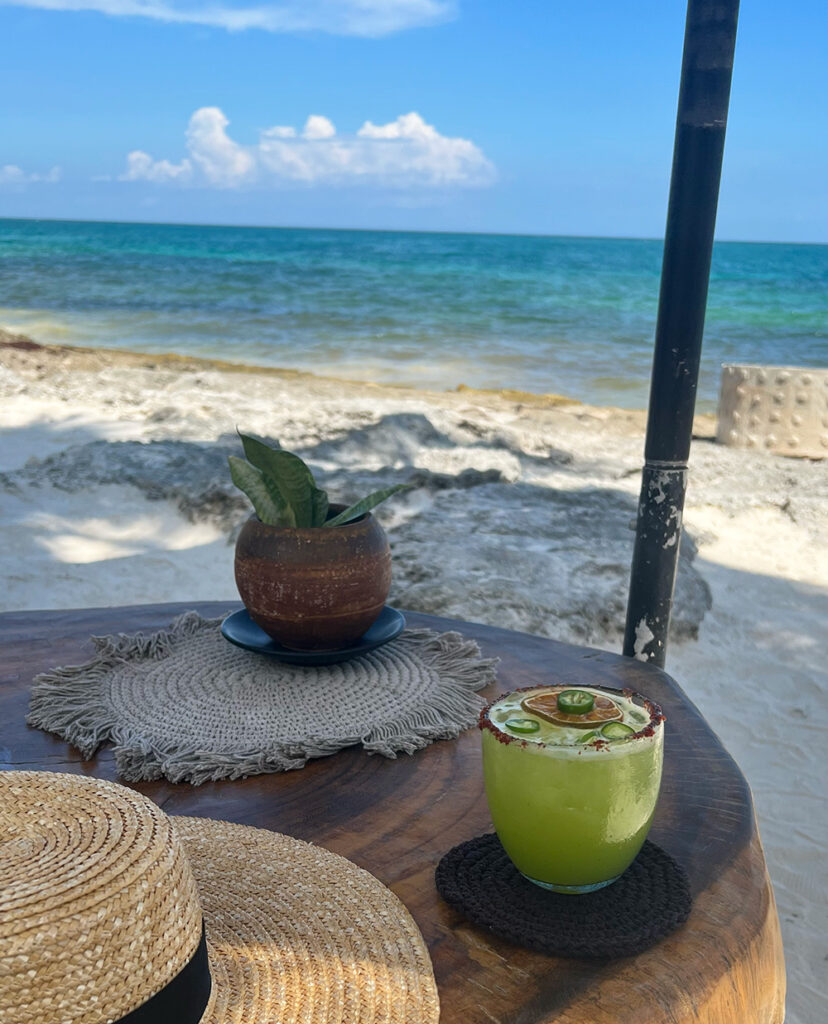 Tulum has so many tours and sites to see, but for this trip, I made sure not to appoint any hard plans that would restrict me to a schedule. I just wanted to relax and have great food. We also visited during off season so it wasn't crowded and the vibe was very easy-going. After trying various restaurants, I've created a list of highly recommended places to eat in Tulum along with my favorite dish from each place.
Morning Mind & Body
The mornings in Tulum are so peaceful. It's a great time to go outside, light palo santo or a stick of copal incense, and meditate while the birds are chirping and you're surrounded by nature. A morning swim is always a great idea while on vacation – head to the beach or if your Airbnb has a pool, hit a few laps.
If your morning routine includes going to the gym, there's a jungle gym called Tulum Jungle Gym Pueblo or if you're looking for something more modern, check out Los Amigos Gym. You can stop by Chultun before heading the the gym for fresh juice.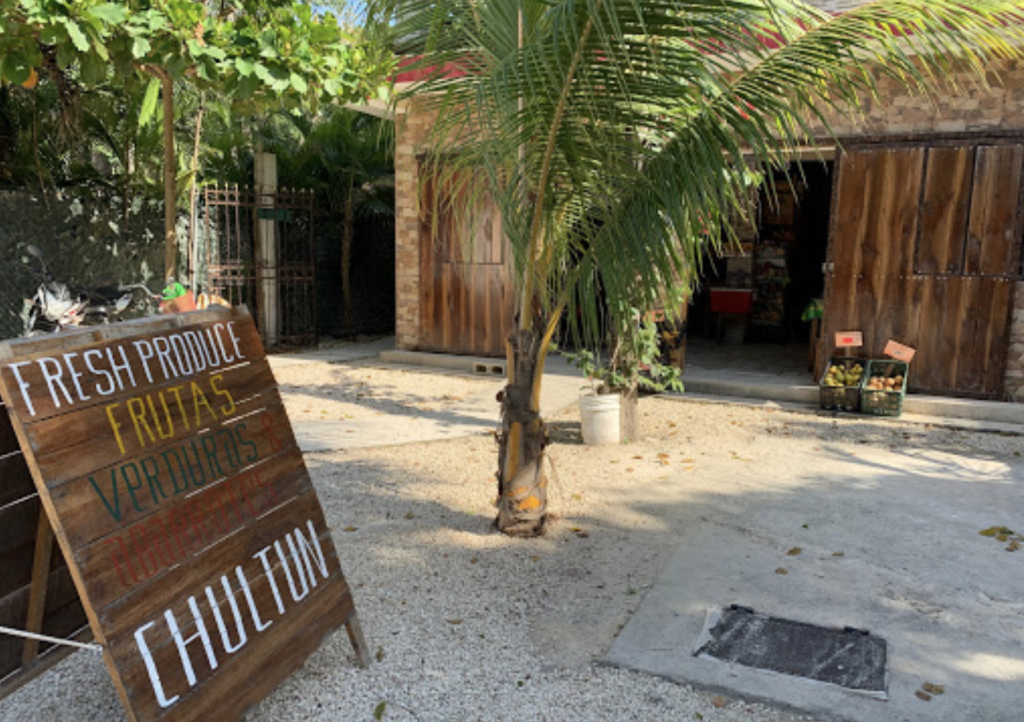 Breakfast
In La Veleta, a creative and diverse district of Tulum, there's an eclectic coffee shop called Lophophora. They have intriguing pieces of art hanging on the walls, and delicious food. I recommend ordering the coconut milk latte with cacao nibs and a BLT. There's also a lovely boutique called Nakawe next door that offers handmade ceramics and clothing. If you fancy acai bowls, I recommend going to Prieto or Palo Santo.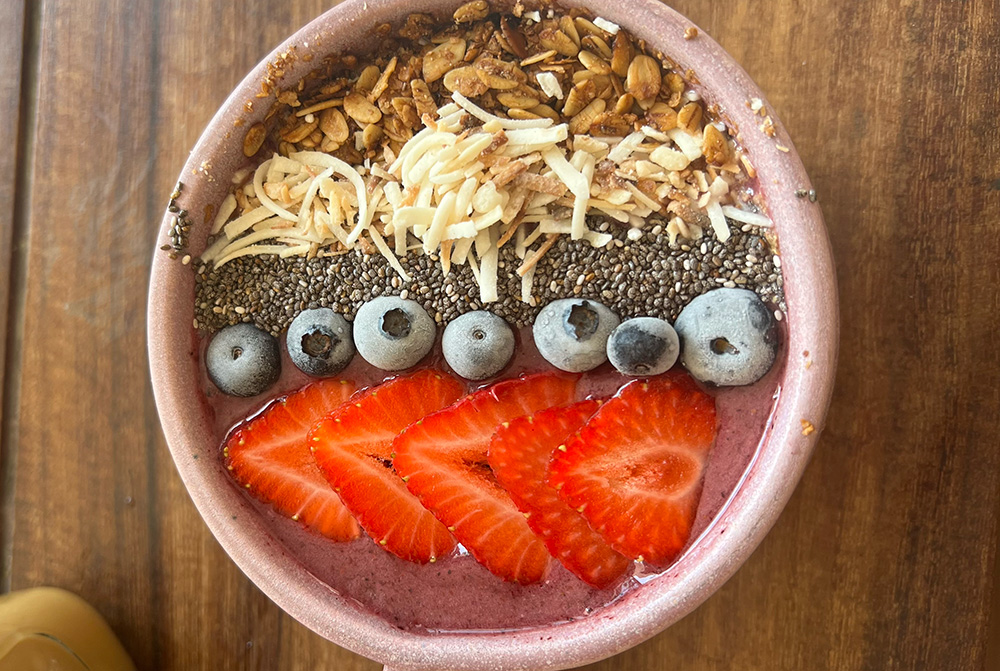 Beach Club
Nomade is a beautiful beach club and resort located in the Hotel Zone.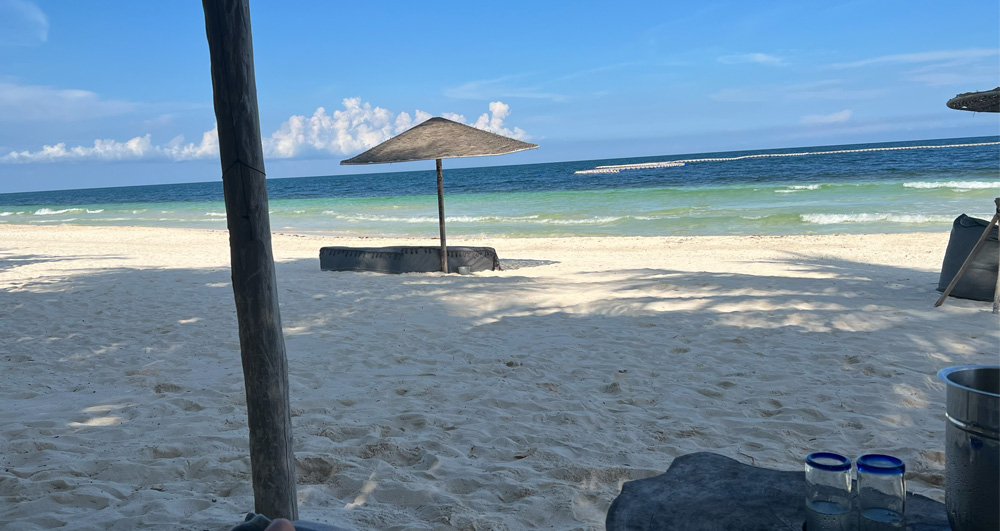 We didn't stay at the resort, however, if you spend $75.00 per person on food and drinks you can lay out in one of their beachfront cabanas all day.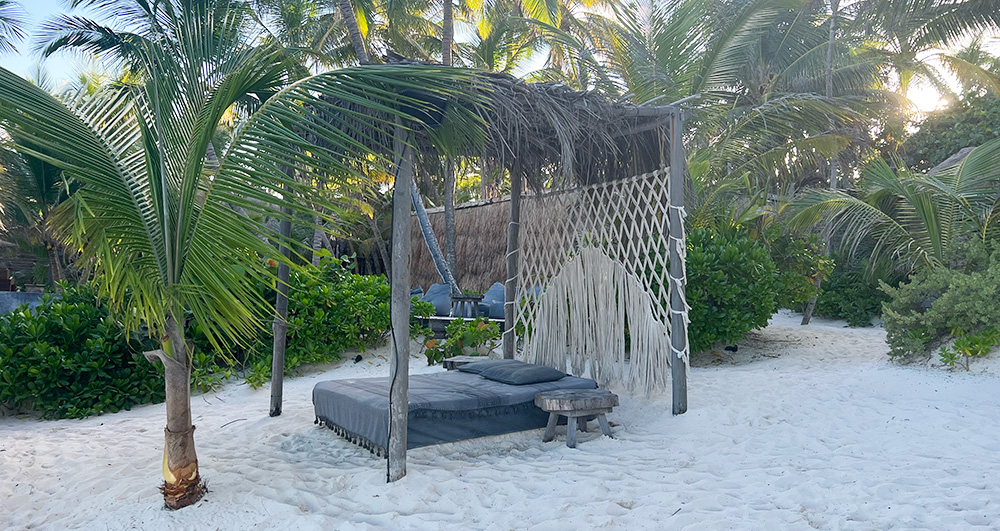 The decor is boho meets refined. They combine charcoal linens with bamboo and Acacia wood tables. My cocktail of choice was a spicy cucumber margarita with Mezcal which was delicious. We ordered marlin quesadillas (my favorite), shrimp, and steak tacos; very fresh and tasty.
Nightlife
There were so many delicious dining experiences in Tulum, but some stood out more than others. Here's a list of my top 3 restaurants.
1.Asian Bodega; a culinary experience.
This restaurant was my favorite place to dine, they had the most flavorful food we had in Tulum. Asian Bodega was located very close to our Airbnb in La Veleta. We started with a delicious crudo with a coconut lime base.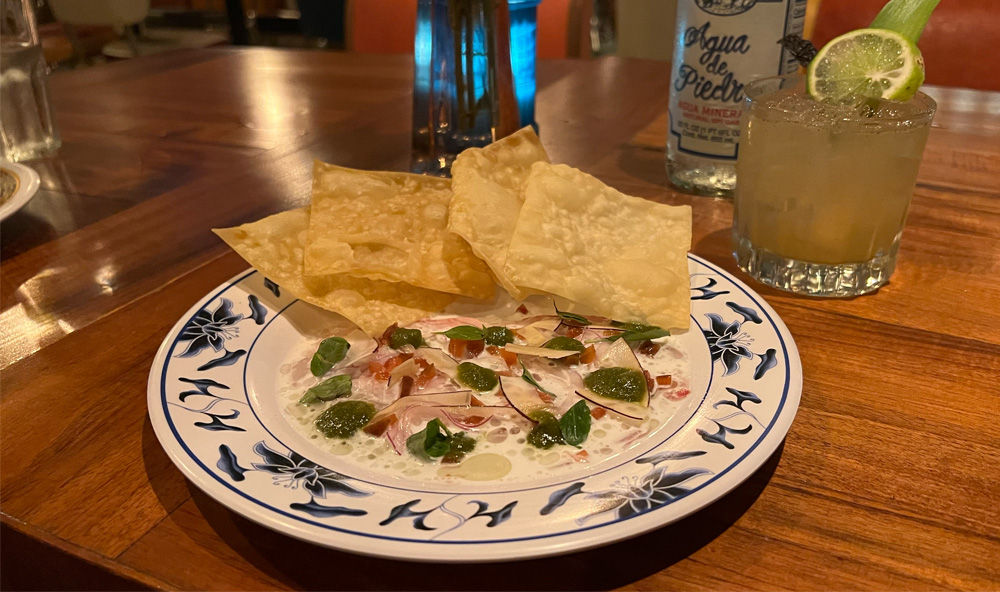 We had green curry mussels and frites, which had the creamiest broth balanced by lime and lemongrass. The frites we seasoned to perfection and I enjoyed dipping them into the broth. We had the most beautiful crab rice I've ever tasted, infused with crab, egg, cabbage, nam jim sauce (Thai dipping sauce), topped with a soy glaze, and scallions. The rice was full of umami, and was unforgettable.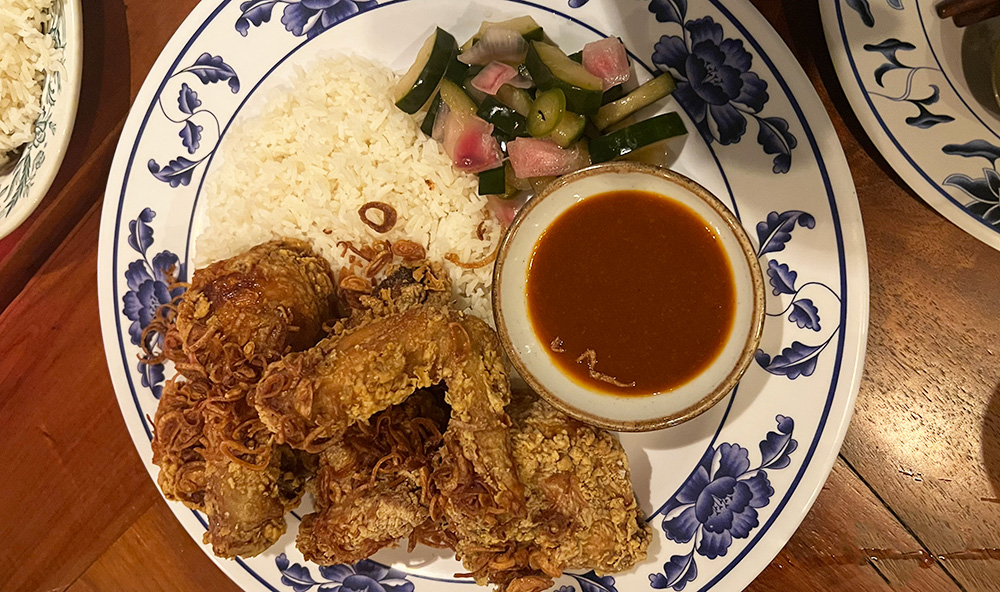 We also ordered the Thai Southern Fried Chicken which was perfectly seasoned with Thai spices, and had delicious crispy skin. It didn't have too much batter, it had just enough and came out smoking hot topped with fried shallots. They offered us a shot of chocolate Mezcal imported from Oaxaca, which was smokey with smooth rich notes of cocao.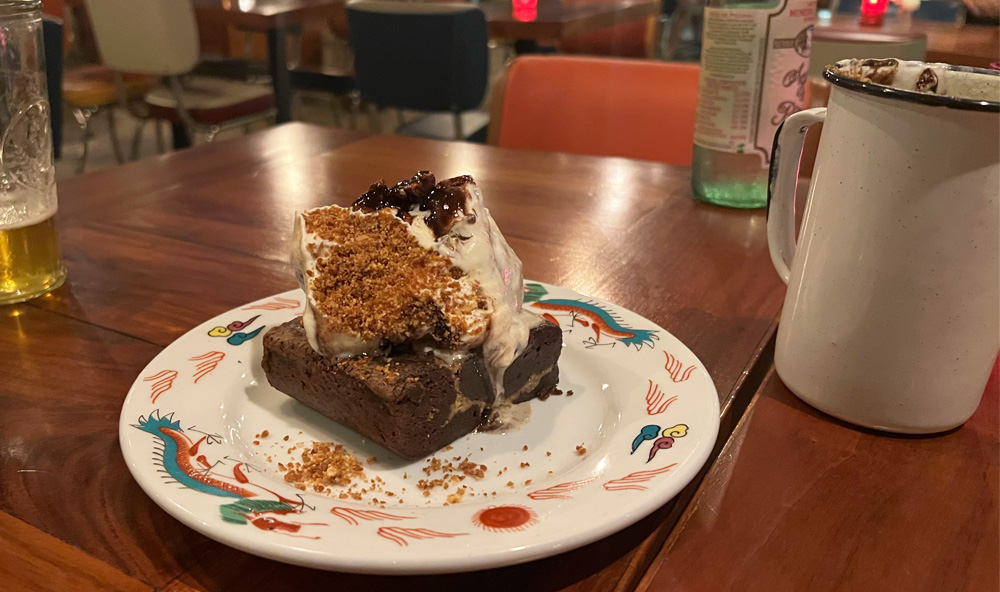 We ended the night with the Coconut Brownie Surprise, and it was honestly one of the best desserts I've had. They serve it in a metal mug and turn the mug upside down right in front of you and as it oozes out you see the different layers of chocolate, toffee, coconut, and fish sauce. I'm not even a chocolate person, but it was so decadent and had many layers of flavor that married so well together. The owners were so laid back and sat with us for a bit. It was such a great experience.
2. Rosa Negra; hip and trendy.
If you are looking for a high energy hip and trendy dining experience I would suggest Rosa Negra. It's a place you can get all dolled up and enjoy a great dinner. Though the city of Tulum wasn't busy, Rosa Negra consistently had a crowd – and the food was amazing! We ordered the crab bisque which was insanely delicious.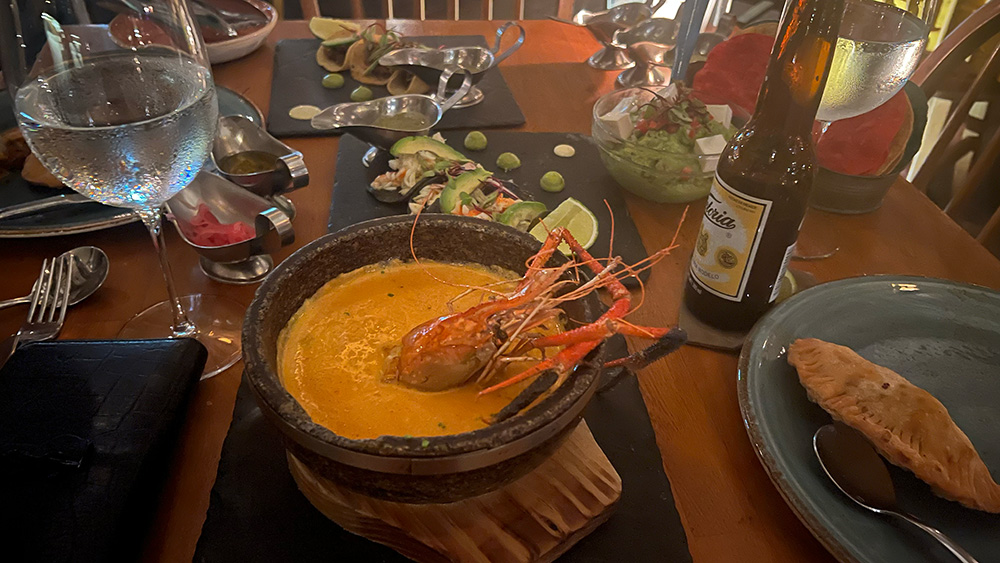 We also had king crab tacos which featured a healthy serving of fresh crab meat. Each bite was a dream! At one point in the night they gave everyone (yes, everyone) sparklers to hold to celebrate the night.
3. Arca; ambiance.
I recommend going to Arca in the Hotel Zone if you're in the mood for ambiance, artisanal cocktails and small bites. They had the most delicious local butter topped with flaky sea salt. We ordered the soft shell crab tacos, we weren't fond of the texture but the presentation was absolutely stunning. We also ordered the bone marrow and realized we were not too fond of that texture either, however it was prepared to perfection.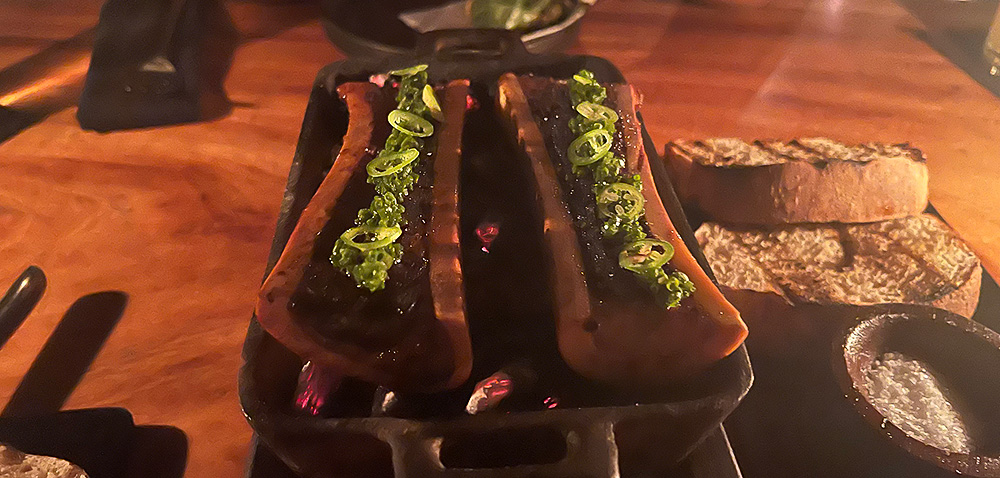 It was served on a bed of coals and came out sizzling. We ordered it because we wanted to like bone marrow, but soon realized we were forcing it. Nothing was wrong with it. In fact, the flavor was insane! It had an amazing buttery texture and and was topped tamarind pasilla glaze, charred scallion salsa, and thin slices of jalapeños. If you don't mind the texture of soft shell crab and bone marrow, you will certainly love both dishes! We also had a beautiful piece of pan seared strip bass.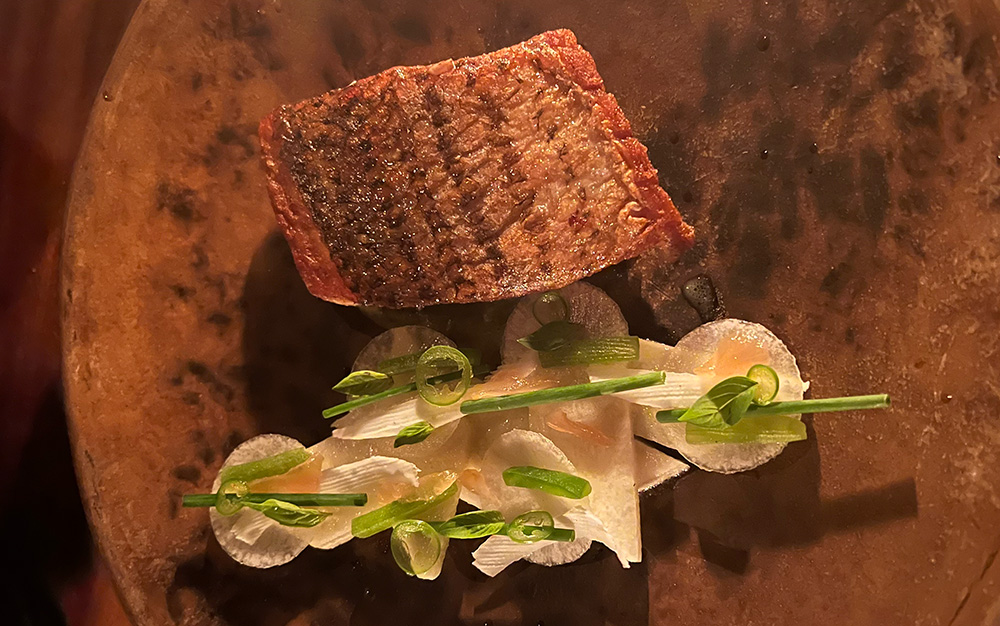 We concluded our meal with a beautiful cocoa chamomile ice cream for dessert.
I hope my list of recommended places to eat (and dishes to order) in Tulum is helpful. During my next visit to Tulum, I will surely be back to all of these places. Enjoy!